Surprisingly, some of the most personal information about ourselves is only available by going to a medical clinic, giving your name and then when they are ready, they'll call you. At that point, everyone else waiting can see who is being checked.
Well amongst of the most sensitive, (in more ways than one), set of maladies to infect couples are the socially transmitted diseases. One can tell folk, I can't come in to work, I have bacterial meningitis with meningococcus. Try telling folk that you were infected instead by the distant relative of the bug, gonococcus and folk will withdraw from you like a plague, although the former is far more deadly than the latter.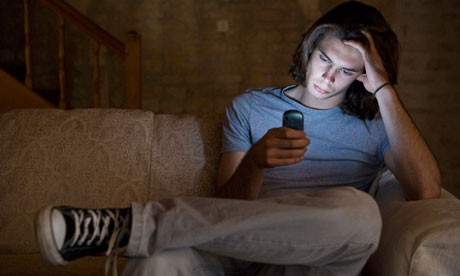 From the Guardian Newspaper in the U.K.:
A Guardian for our personal health!
So, the good research folk in the UK have a
$1-2 device
that one can either spit on or add some urine too[/url] and then, connecting a USB cord get the result from one's iphone! Now that's an app! Think about it, we should expect the number of cases of STD's to plummet as folk will be able to get early treatment.
Going further, I can imagine young folk asking a date for a saliva or pee sample before hooking up.
The potential for this home diagnosis is immense. I can see many advantages for a wide range of diseases. Instead of calling your physician with a list of complaints, one simply forwards the results of a battery of tests. This approach should radically help deal with a broad range of medial issues from prenatal care to early cancer diagnosis.
Who'd have thought how useful a pesky iphone could be!
Asher