Liz is the Vice Chair of the Democrat Party of Otero County, New Mexico. She's a quiet fireball who has energized the organization's work for several years now. She is exquisitely politically "savvy", and a wonderful organizer and leader.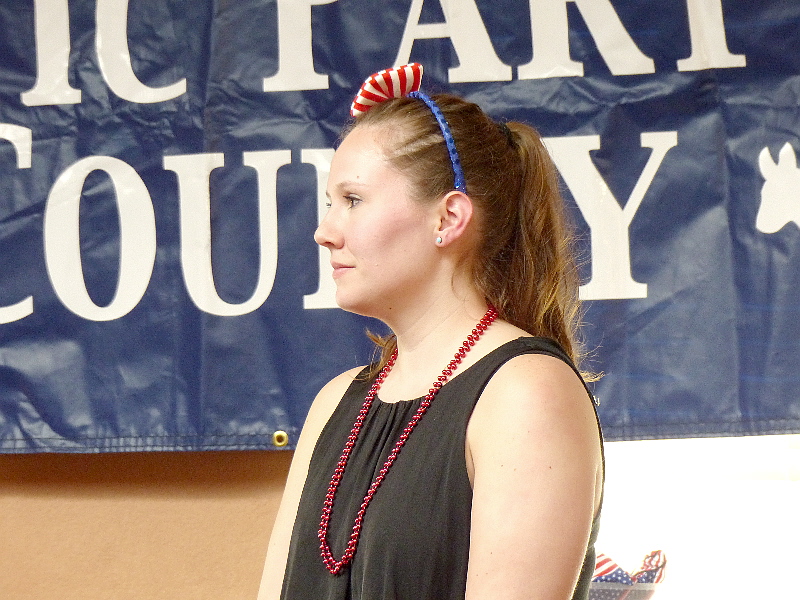 Douglas A. Kerr:
Liz
Among other honors, she was elected to be part of the New Mexico Delegation to the 2012 National Convention of the Democratic Party.
Sadly, Liz is leaving New Mexico. Her husband, who is in the Air Force, has been transferred to southern Ohio, where he will undertake postgraduate studies at the Air Force Institute of Technology. But the move will make it possible for Liz to begin work on her law degree (hard to do out here in the desert).
Carla and I fully expect Liz to become President of the United States one day.
Best regards,
Doug