Quote:
Originally Posted by
Mike Bedford
Last evening's commute, motorcycle down, car smashed up, freeway backed up. I creep slowly up the SoCal freeway and quickly grab this iPhone shot as I crawl under an overpass.

Post-processed with Topaz Studio (multiple presets combined). Before and after: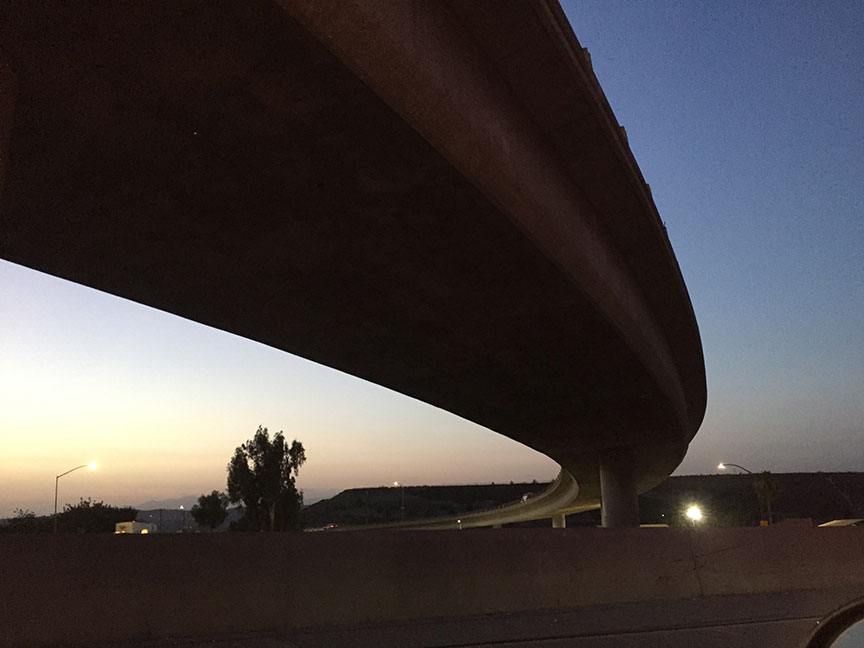 Mike,
This picture I immediately enjoyvand appreciate as this is what I try and capture but at 80 mph!
So the challenge is to get in enough light at a shutter speed that can get the bridge without blur!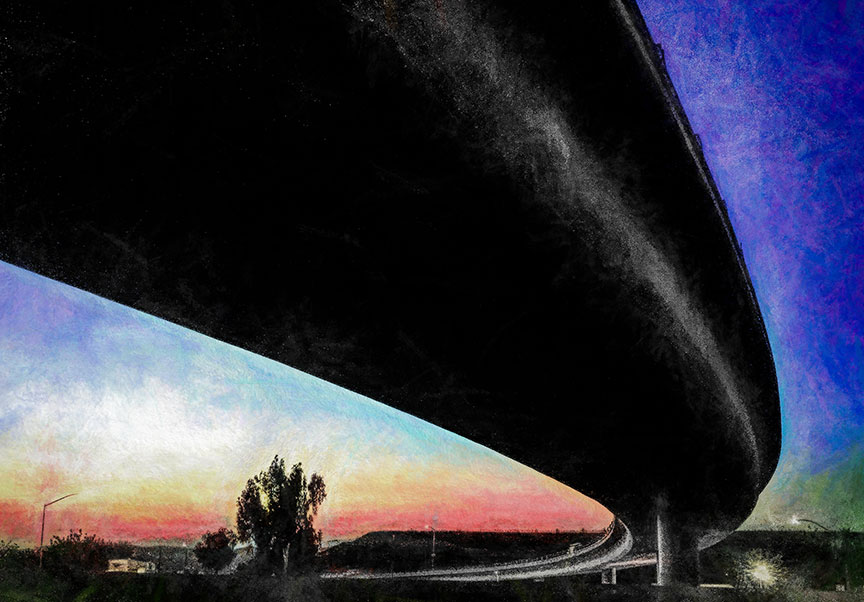 These colors are lovely. I have a general rule in dealing with my post processing creations. Once I am thrilled with the result, I try to put it aside and get totally involved in some other task. Then I try to only use a small portion of my creative color changes. What surprises me is that I only need a fraction of what I had created.
Here I just enjoyed your spicing up the sky to the nth!
Asher
__________________
Follow us on Twitter at
@opfweb
Our purpose is getting to an impressive photograph. So we encourage browsing and then feedback. Consider a link to your galleries annotated, C&C welcomed. Images posted within OPF are assumed to be for
Comment & Critique
, unless otherwise designated.