Flash Memory Prices Keep dropping!:
It's great to see the continued glut of CF memory cards pushing down prices.
Here's a sampling
Sandisk Online $129.99
LetsGoDigital $99.99
Adorama.com $89.95
Amazon.com $92.95
So this is going first class and to me this is great! Ridata 30% cheaper and seems pretty reliable too!
New Flash Drive 35MB/sec and storage up to 28 GB:
This USB-2 flash memory drive simply is the type of device that photographers will find so useful to take files home for work, back up in the field or to keep sensitive data on ones person rather than the HDD.
"Pretec is planning to launch its 233X flash memory card that delivers an access speed of more than 35-Mbytes/s at Computex Taipei 2007 (Hall 4 Booth #T202B). According to Pretec, the 233X CompactFlash (CF) card is the industry's fastest USB flash drive in the small size category, and one of the highest speed CF cards. The Pretec 233X CF card will be available in capacities ranging from 256-Mbytes to 28-Gbytes. Pretec 233X CF card will be rugged since it is built with heavy metal housing and will support a wide temperature range."
Uwe Steinmueller has some great articles on his website not to be missed.
Photomatix Pro 2.4:
HDRI for Photographers With the capability of Photoshop to handle 32 bit files, High Dynamic Range Images, HDRI had now become a reality as many of us know.
Uwe is really hooked on this and particularly like Photomatix.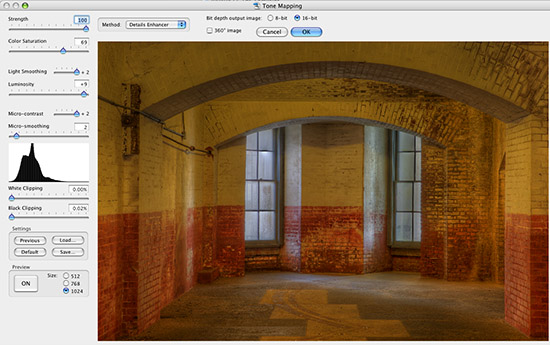 © 2007 Uwe Steimueller
Uwe's essay is to be found
here
.
1DIII Rview:
Also Uwe is continuing his ongoing review of the Canon Eos 1D Mark III with photos by Bettina Steinmueller.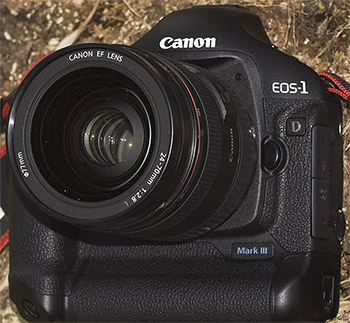 The ongoing review is found
here
5th Photography & Fine Art Printing Summit:
November 9th to 12th, 2007, in Zion, Utah
"Announcing again an exciting, photographic-instruction oriented Zion, Utah workshop with professional photographers and instructors Alain Briot and Uwe Steinmueller, Guest instructor Charles Cramer, joined by art instructor Natalie Briot and photographic artist Bettina Steinmueller.
We are proud to have Charles Cramer on board. He is not only an excellent photographer and master printer but also known to be a very good teacher. Don't miss meeting Charles Cramer at the summit."
Disclosure: I went to the first Summit and found the photographers stimulating the experience excellent and the teaching professional and valuable. Also you'll get 1or more fine prints of your own work as they usually have great printers there. So I can honestly back this particular educatiopnal opportunity. I have no connection with this otherwise.
Main Summit website
here
.
New High Speed SD form factor 60 MB/Sec card for 3rd quarter 2007:
Imagine a reall breakthrough in speed and storagbe! Well we won't have to wait much longewr. Seems to be just in time for the expected 1Ds III which I expect announced at the end of the year or early 2008. I didn't see Canon's name among the industries supporting this card, not yet!
"Backed by the MultiMediaCard Association, and based on core technology from Taiwan, the new miCard might just be what the system designer ordered. It slips into a standard USB slot yet complies with MMC electrical specs. That means consumers wouldn't need to buy MMC/SD card readers for PCs, and if it proves popular then system designers may not need to design in internal readers, either.
With 60Mbytes per second in throughput, miCard trounces all mainstream cards in speed. An interface that handles a hefty 2048Gbytes of capacity is future proof and only matched by Sony's MS Duo and Pro. And at 12x21x1.95mm, its only competition is the slightly smaller microSD (15x11x1mm)."
Read more
here
.