Editorial


Articles

Ricoh's GR Digital II Review

by
John Nevill


Nicolas Claris featured

Sinar Photographer for 2008

by Asher Kelman

The Hard Side of Beauty

by Asher Kelman

Canon EOS 1D Mark III Report

by Arthur Morris

Seeing Like a Master

by Alain Briot

Photography As Art Series

by Asher Kelman

The other migrant mother


by Michael Stone


Fast Yachts at Sea, The Journey


of a Captain & his Wife


by Asher Kelman


Rainer Viertböck's Travel

Photography: Exposing for the


soul! by Asher Kelman

Tips for getting a human figure in


a location shot by Edmund Ronald


by Edmund Ronald
The Team

Membership


Submission


To offer services

Donations

Adverts

Sponsorships

Meta.editorials


What is this?


In the forums


Recent posts


Current Image Challenges

Photography Exhibitions


See what's up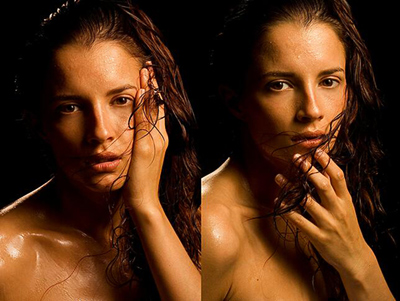 © Stephen Eastwood
Welcome!
Obviously you know all about the forums, but I would like to specify some answers to your possible questions...
Asher Kelman
___________
1- Why should I register?
Because we'll make you a happy photographer. Anonymity is not fitting for an open photography forum!
I WANT TO REGISTER

2- Who owns this forum and why?
I am the owner, publisher and principal author of this site.  Other guest authors will be featured.  Editors-At-Large will contribute too.  
All writings and posts and images are owned by their respective authors or creators (authors) and will never be deleted, rented or sold without the consent of the respective owners. Publishing material in OPF does not give anyone else the right to exploit this material in violation of the author's inherent rights. Notwithstanding, all authors give OPF an irrevocable use right in this forum and its natural successors. Should this not be possible, the open access files will be transferred to a site, which must maintain these conditions. A separate policy on whole portfolios is being developed
3. About the publisher Asher Kelman:
Ultimately, I'm a Fine Art Photographer. However, I'm also busy with pro-bono events for large Los Angles Charities. During and after my training as a physician in the U.K., I found excuses to photograph and learn about the town and village life in various parts of Africa. My Ph.D. research at Boston University evolved to teaching and heading a cancer research team for 15 years. I returned to clinical medicine as a Radiation Oncologist. After a further 20 years, I have come back, full circle to my photography, writing and fine art. I am 64, By birthday is May 19th!   I am grateful for those who inspire me in photography and who shared methodologies, traded lenses and showed humor in so many www photography sites, especially dg28.com, fredmiranda.com, theLuminouslandscape.com, robgalbraith.com and Outback Photo.com. Now I wish to give back and do so by implementing open photography forum initiative for Professional Photography.
Requires registering with full names and information so we can assure that the nature of the community is honest, open and professional. Please don't use an alias or "handle" as this diverts effort to correcting that.  In any professional activity, one knows for certain the identity of one's colleagues.
Guests have read only privileges. You need to register to post!
Members Anyone serious about the best quality photography and who do not necessarily have expertise in any particular area of photography.
Members* Photography Professionals who already are involved or on their way to working as Professional Photographers or Artists or who use expert, professional or advanced photographic resources in their professions.
5. Moderators Function: Monitor and Participate in a Area of Interest
6. Editors at large Function: Contribute from their own area of interest a Meta.Editorial™ see
7. Posts Just write in your area of interest, but only for articles and images for which you have the natural or given rights to publish.
8. Edits Posts can be edited within 30 minutes by author. Also for brevity.
9. Deleted Professional posts will not be deleted.
10. Meta.editorials™  New posts (with attribution to any sources) can have a much more substantive foundation. These are a special effort by the author. They can be submitted at any time and will be given a priority. One can post anyway, of course without submission to review. However, Meta.reviews are included as special editorials by members and receive attention and recognition.
In fact, some people might receive multiple awards if their contribution is particularly worthy. I have purchased a number of very special gifts to celebrate my birthday and the opening of the forum. These are all paid for personally and are fine, but modest, additions for any photographer. I have hidden this announcement here, so that only people who would bother to read about meta.editorials would get to know!
Now, one doesn't need to write an academic document. Just a great post might do it too! This is not a reward or bribe! It is not taken from a sponsor. They are however, serious things I have also purchased for myself. Just a gift because I'm happy you would come to this new site and participate!  I have a right to celebrate!
We want to encourage using the vast store of hard work that was involved in writing so much for the photographer. Search out according to your interest, summarize it, add a comment. We might too! Then it is a meta.editorial. We hope that as a result, more people will know of the resources waiting for you in so many sites especially in those works of devotion by Michael Reichmann, Nigel Turner, Uwe Steinmueller, Fred Miranda, Rob Galbraith and so many more to be added if I do justice to but a fraction of them. If you use them, reference them and donate if you learned something.  You will be helping to maintain the wonderful resources of this interconnected community. Now, nobody suggested I ask you to do this; I just think it is in our self-interest to keep these websites strong and always renewed.
11. Any Rules / Behavior
Ownership Comments and images are owned by their respective authors/creators.

TOS Be nice to the other people in the tour bus. Tone: Considerate and collegial
Attribution Where at all possible.
We invite you to participate in this forum fully. You can post as usual but also you might wish to submit photographs, articles, news or reviews. The latter with references to your own experience or other sources and with your editorial viewpoint, can be considered for publishing as a brief met.editorial™, which we especially value.
Articles can have been published elsewhere, but this must be disclosed. Submit all articles for publication, an email before hand describing the scope, is a great idea if you are about to write new material.
Photos We want to showcase your fine work. This is the end result of our efforts. Nothing else matters, except perhaps the emotional, social and/or commercial impact of your work! We look forward to enjoying and celebrating your creativity and vision.
Please submit up to 3 pictures. Pictures are selected for impact, representation of content and also drawn randomly. As we build up membership, we may introduce a portfolio section. We encourage a URL to your website.
Note: You have to be a registered member of OPF to submit photos or articles.
Legal: When you post or submit for posting, you acknowledge and affirm that you have read, understood and agree to abide by the following conditions:
1. the TOS (Terms of Service) of OPF (Open Photography Forums) and
2. the following: OPF reserves unconditional rights to make selections or removal based on any or no criteria. This will include but not be limited to cultural sensitivity, child pornography, and racism. Such images and links to similar work, will be deleted on discovery.
Images should follow these specifications:
• You may submit vertical or horizontal photos.
• Must fit within 300 pixels high x 400 pixels wide for horizontal format
• Must fit within 400 pixels high x 300 pixels wide for vertical format
• Color space: sRGB IEC61966-2.1
• 100Kb max
• Sharpened by their author
• Be named: "photographer_pic01", pic02, pic03 i.e. "Nicephore_Niepce_pic01"
Please don't submit any invention you are going to patent or idea you are going to exploit as this might create a misunderstanding.
Anything you write however is yours anyway and OPF only claims an unrestricted use license within OPF.
Please allow a little while for us to get back to you. Include a telephone number. Contact info will be for internal use. We will answer, ASAP.
For any submission, please email
13. Donations Appreciated and valued but not required.